Kofax AutoStore Document Capture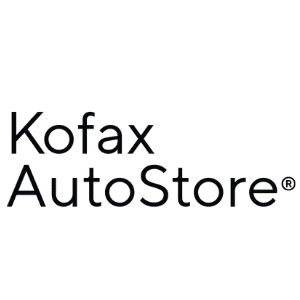 Kofax AutoStore® is a serverbased application which orchestrates the capture and secure delivery of paper and electronic documents into business applications. It is well suited for organizations of all sizes who need fast, rules driven and repeated scanning of the same type document so information is available in a business system for further analysis. (ERP, CRM, EHR).
Whether you're handling invoices, claims, applications or orderforms, AutoStore can automate your document-driven business processes to help lower costs, improve operational efficiency, and increase document security to reduce risk of non-compliance. Documents are accurately processed and electronic information is available to the right people for analysis.