DocSlide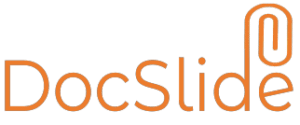 Security surrounding electronic document transfers is of the utmost importance for the majority of businesses so scanning a sensitive document to your email, only to find the file has not arrived in your inbox, can cause untold security issues. ITS have therefore developed our powerful new solution, DocSlide, to address security concerns around scanning files to email.
When a document is scanned, DocSlide encrypts the file and saves it to a secure folder, but also transmits it via a secure encrypted HTTPS link directly to the scanned document. Only the user who scanned it will then have access to the file. Once the file has been downloaded it is then deleted from the server removing the risk of it falling into the wrong hands.
DocSlide requires no other software, offers cross platform support, and can be implemented for use with any brand of multi-functional device. What's more, we have also designed it to be compatible with both PaperCut and Umango to complement and extend functionality and enhance your existing implementations of these solutions.