Hotel Locking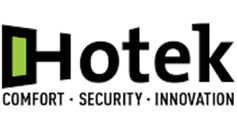 Optimised, bespoke solutions for your guests and easy to use systems for your staff.
Hotek are pioneers in the development of security, access-control solutions for the entire hospitality industry spectrum.
Discover Hotek's online and offline systems, created with intelligent technology, digital solutions. This is the lock of the future, designed with thought for each varying situation and establishment.
Hotek's solutions are tailored to clients' requests, combining locks, system solutions and software to provide efficient and secure access control for both guests and housekeeping.