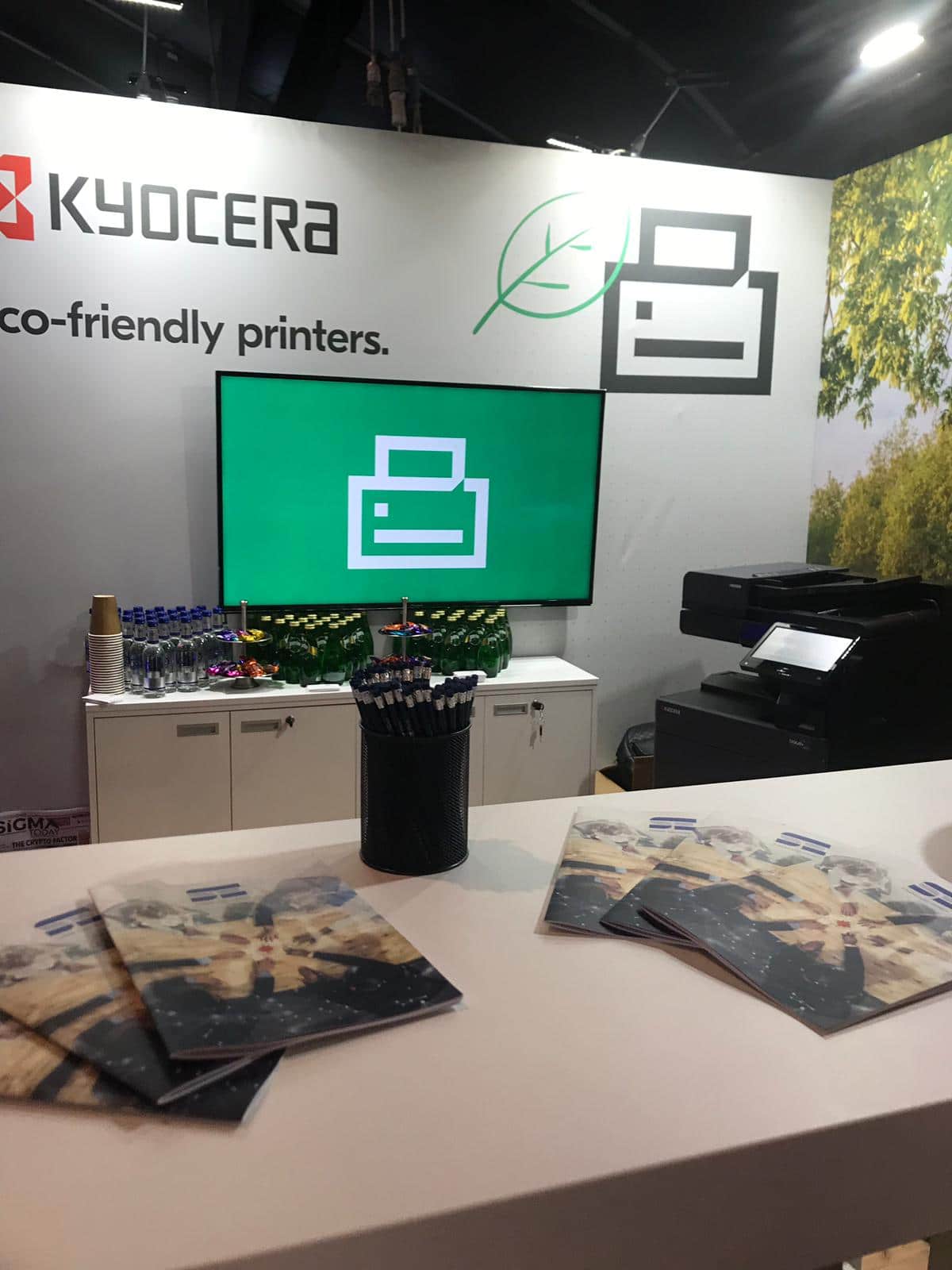 Strand Electronics, Malta's official distributors of Kyocera hardware and software solutions, exhibited at SIGMA'19 Malta between the 27th and 29th November 2019. SIGMA'19 was the sixth edition, iGaming industry expo which hosted over 400 exhibitors, 200 speakers and no less than 15,000 delegates from 80 countries. SIGMA is the largest, most prestigious event on the iGaming, European calendar.
Through the entrepreneurial and marketing efforts, Kyocera was present at SIGMA primarily to present its eco-friendly range for both hardware and software solutions. On display at the event were the TA2553ci and M3655idn multifunctions.
Targeting stakeholders in the iGaming industry, the aim of our team was to provide valuable information to business owners and operators on the unique solutions available from Kyocera. Enquiring on Kyocera's products were also companies from the insurance, office supplies, real estate and software development sectors.
Kyocera stood out at the event as a brand leader for agile, environment conscious, office solutions. Visitors to the stand were also introduced to Kyocera's functionalities of document security and confidentiality, consumption and cost control, print management and reporting, centralized printing, and digitized document conversion.
Giorgio Sammut, General Manager at Strand Electronics, was elated at the success of Strand Electronics' and Kyocera's presence at SIGMA'19, remarking,
"Our objective was mainly to expose the Kyocera brand to iGaming operators, and get them as excited about its print solutions as we are. To our great satisfaction we have also generated very keen interest amongst exhibitors and delegates from several other industries. We are already in the process of signing up a considerable number of new accounts, and this makes me extremely proud of, and confident in, Strand Electronics, its people and the top-notch brands, such as Kyocera, that it represents."