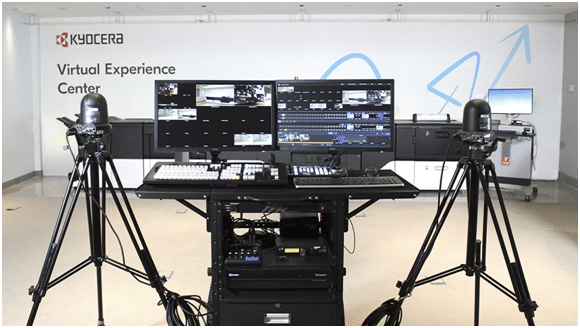 Kyocera Announces Virtual Experience Centre
Kyocera is excited to announce the launch of our brand-new Virtual Experience Center! The platform will provide us with the opportunity to deliver live product and software demonstrations to our dealer partners, customers and employees.
As we adapt to a new way of working due to COVID-19, the platform will assist us in engaging those who are unable to visit products like the TASKalfa Pro 15000c, which may not be available in a showroom in their region.
The Virtual Experience Center is now available for sessions to be booked with our insightful team of product experts via our private portal, MyKyocera, by employees and dealers.